Swaminarayan gurukul Salvav, established by Pujay Purani Swami Keshavcharandasji Swami in memory of H.H. Shastri Swami Hariprasaddasji in 1983.

Today we are a team of 21 teachers and 445 students with two branches at Chanod and Udwada.

Creative and active minds are nurtured to create good citizen and leaders for tomorrow.
Pre-school with a difference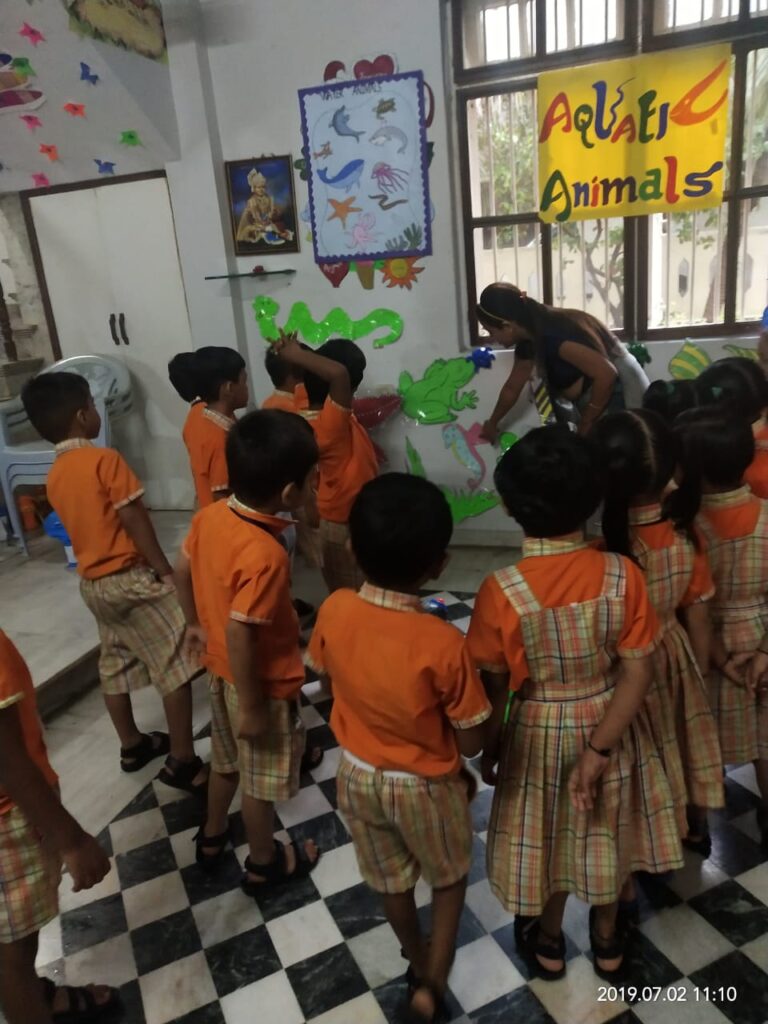 E.g.
Memory games,
treasure hunt etc.
E.g.
collage work,
onion painting,
puppet making,
Palm painting etc.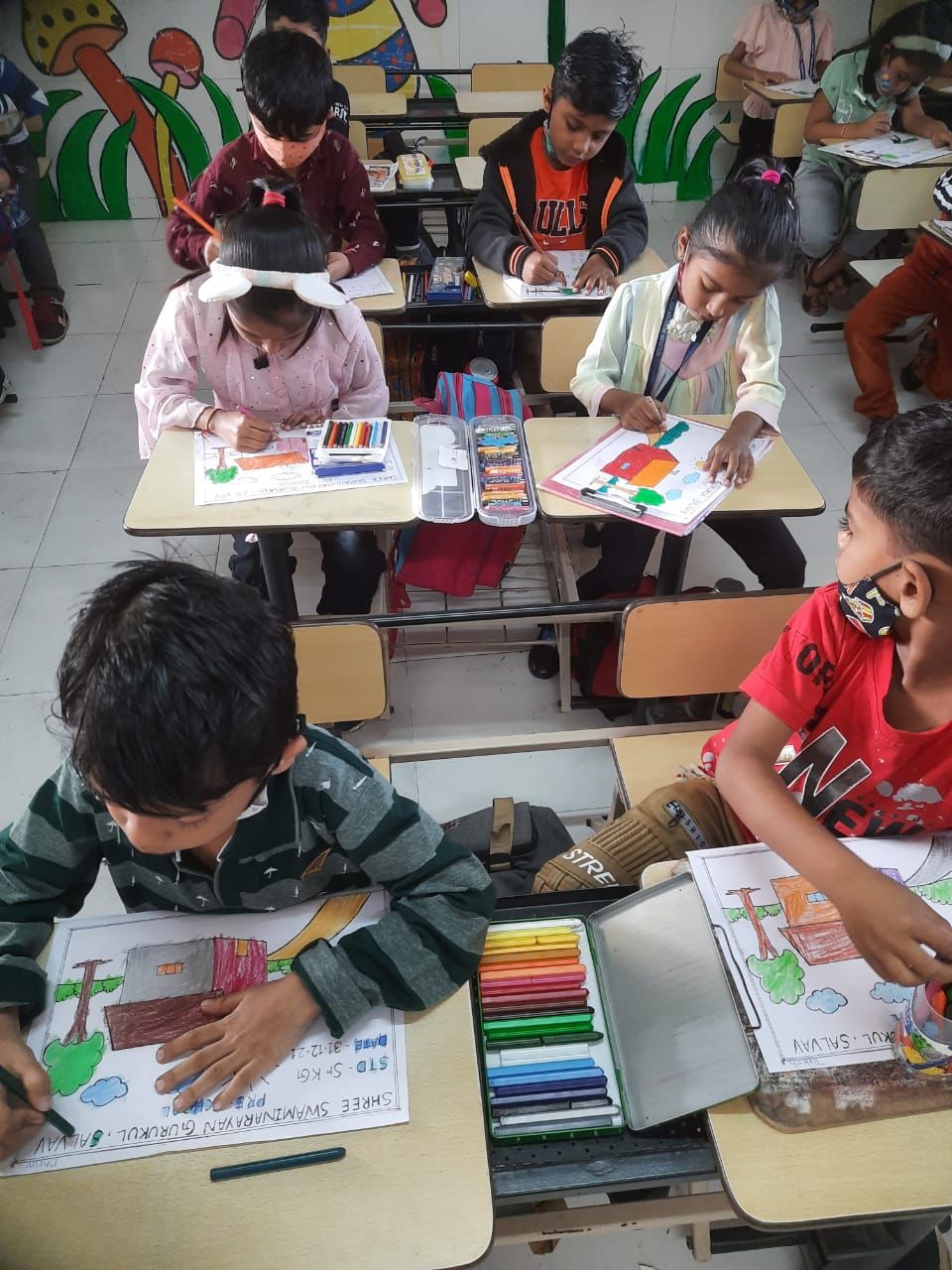 E.g.
Role play,
Story session etc.
E.g.
interactive sessions,
picnic,
field trips etc.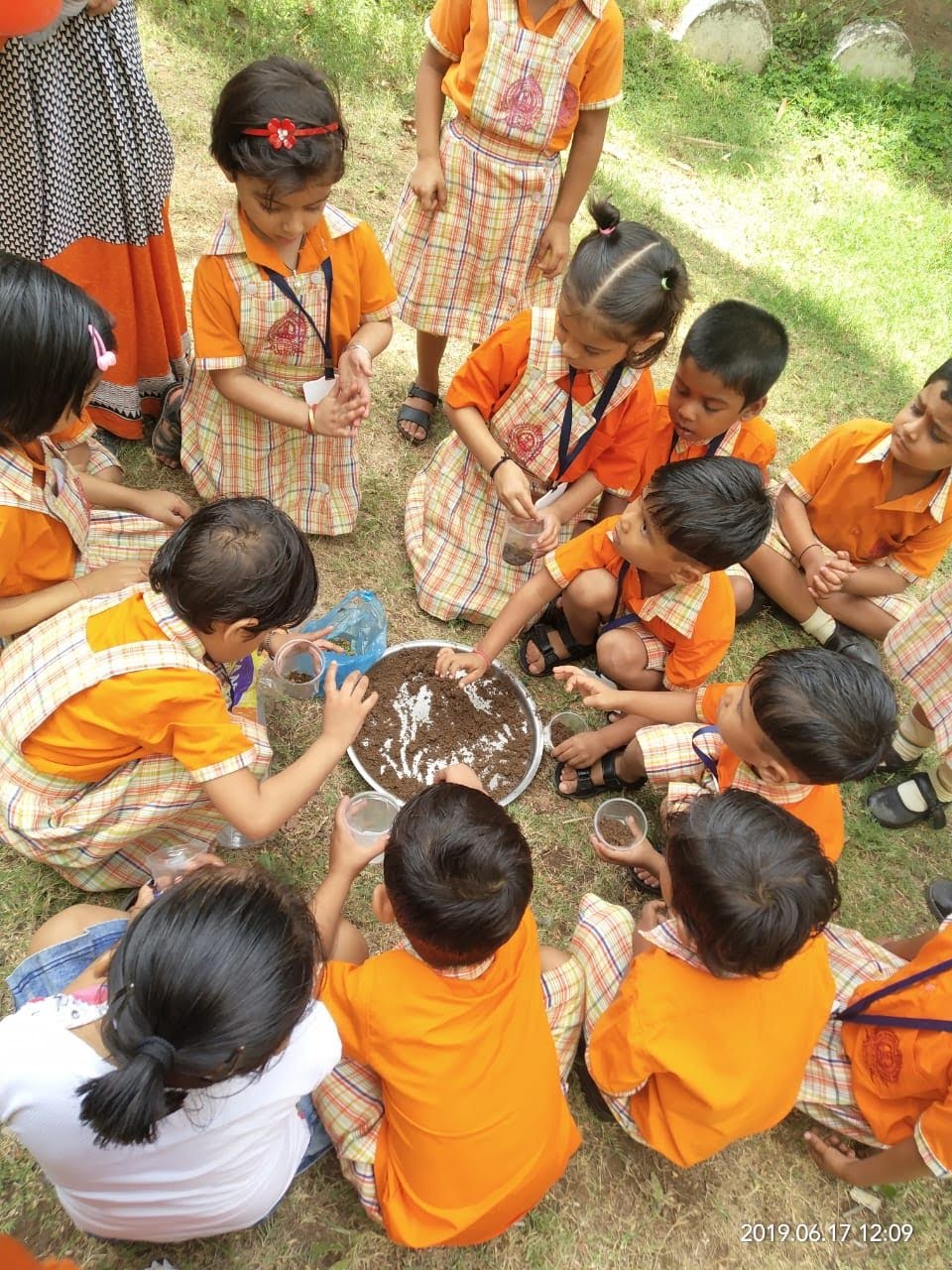 SUSTAINABILITY DEVELOPMENT
E.g.
Eco warriors,
Use paper bags,
Save fuel,
Grow more tress etc.